The most relevant books, derived from the work developer by our company are: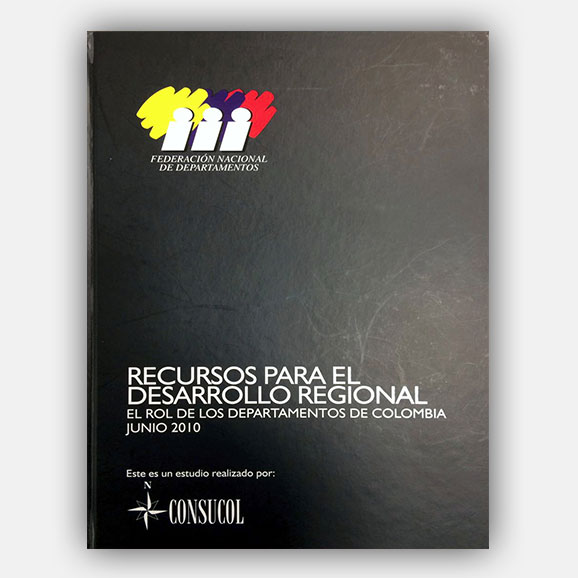 Resources for the Regional Development. The role of the Colombian Departments. Bogota, Federación Nacional de Departamentos 2010.
Lineaments for the Territorial Legislation in the Meta Department. Villavicencio, Gobernación del Meta – CORPES from ORINOQUIA, 1999.
Region and State. A Proposal for the Institutional and Financial Conformation of the Region in Colombia. Bogotá, Administrative Department, Presidency of the Republic – Presidential advisor for the Costa Atlántica – Administrative Department for the Public Function – DAFP, 1997. Reprint: Barranquilla, Publishing Foundation from Universidad de Atlántico, 1999.
"Our services, products and results; are based on information, methodologies and resources obtained from knowledge and experience, which allow us to understand, include and balance the whole vision, perspective, interest, contradiction and ambitions given."

© 2019 Consucol S.A.S. All rights reserved.
Calle 72 No. 9-55 Offices 804 and 701  / Pbx: (57+1) 2102570 
E-mails: ysandoval@consucol.com.co / ezapata@consucol.com.co
Bogotá D.C., Colombia