Our firm is specialist in the following services:
01
Consultancy, studies, researches, evaluation and financial, social, institutional, environmental, legal and organizational advising; for governments, other companies and financial organizations which can be either social or ethnic.
02
Program operation, projects and international cooperation resources, oriented to the financial, social, and institutional development of communities, certain sectors and territories.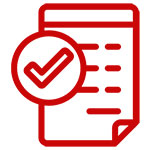 03
We handle management of massive operations of information through polls, census and biometric enrolment, systematization and others.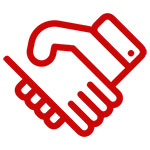 04
Government and management for the development with emphasis in public policy; public administration; institutional and organizational development; planning, finance and territorial management; goods and public and communitarian services; social inclusion and vulnerable groups; consensus and participation; democracy and governability.
"Our services, products and results; are based on information, methodologies and resources obtained from knowledge and experience, which allow us to understand, include and balance the whole vision, perspective, interest, contradiction and ambitions given."

© 2019 Consucol S.A.S. All rights reserved.
Calle 72 No. 9-55 Offices 804 and 701  / Pbx: (57+1) 2102570 
E-mails: ysandoval@consucol.com.co / ezapata@consucol.com.co
Bogotá D.C., Colombia